zbor.md
Zbor.md is an online travel agency, offering services such as airline ticket sales in partnership with low-cost and scheduled airlines, hotel reservations, car rentals, holiday packages and travel insurance. Live website can be seen here.
The scope
My role was to create the design for a flight booking company with an established identity and provide necessary assets to developers. Luckily the owners of the company were quite open to new ideas, so I had the chance of experimenting with date picker and calendar as a start.
In a back and forward discussion, we had many iterations and versions, however as a living website it always changes and the current state you can see here.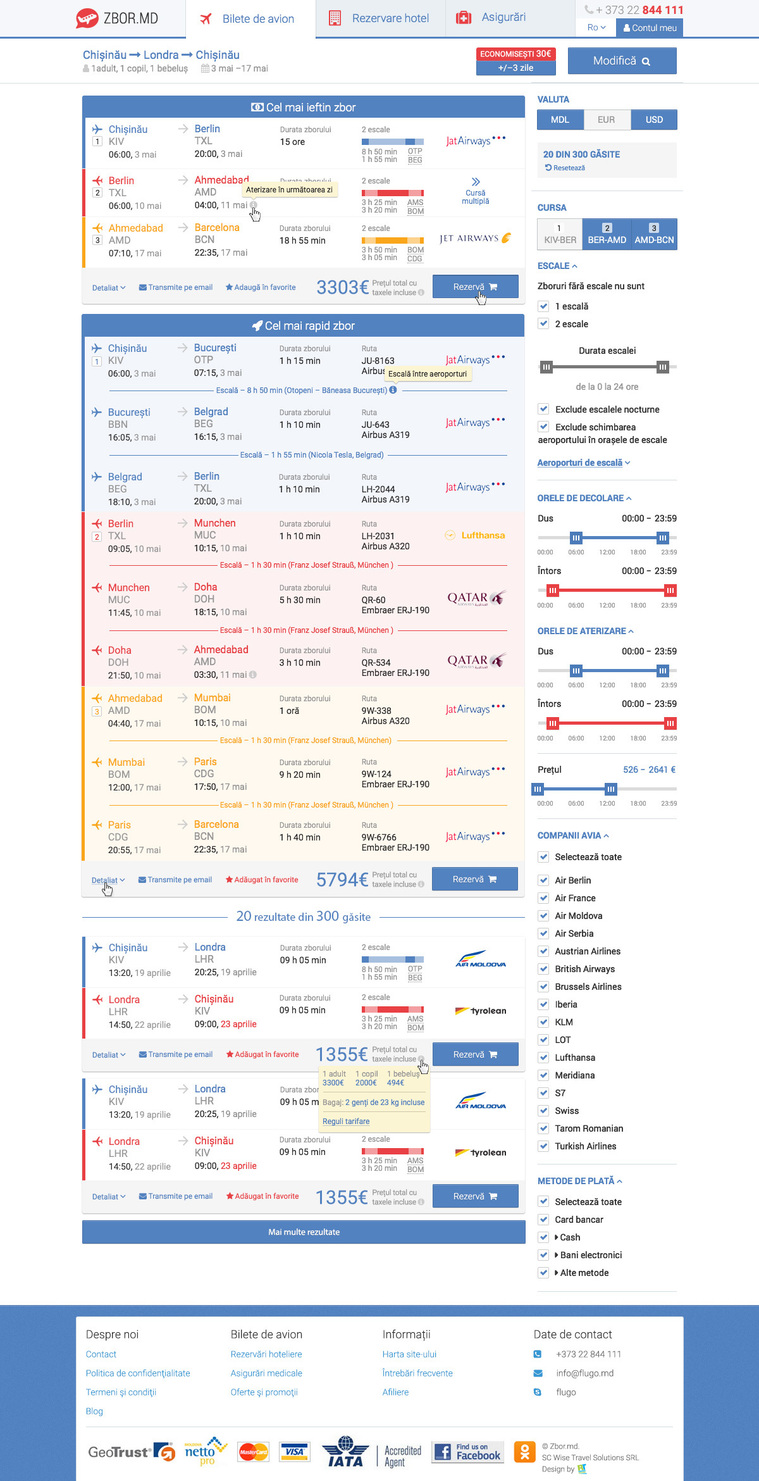 Challenges
One of the challenges, as with all flight booking websites, stays on how to emphasize important information from all of the rest.